MU Plant Biologists Reap Major Awards for Research
---
Columbia, Mo — University of Missouri Interdisciplinary Plant Group (IPG) faculty members have received awards for their research from the American Society of Plant Biologists (ASPB). They will be presented with the awards at the society's annual meeting in Honolulu this July.
Thomas Guilfoyle, professor, and his long-time research partner and wife, Gretchen Hagen, research professor, both with the Division of Biochemistry, received the Charles Reid Barnes Life Membership Award. The award, which recognizes meritorious work in the field of plant biology by an individual who is at least 60 years old, was given to Guilfoyle and Hagen for their pioneering work on how auxin, a hormone, controls gene transcription and expression in plants. This is the first time the award has been bestowed to a research team.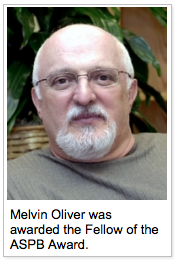 Melvin Oliver, a research geneticist with the U.S. Department of Agriculture's Agricultural Research Service and an adjunct professor in the Division of Plant Sciences, received the Fellow of the ASPB award. This award recognizes long-term contributions to both research in plant biology and service to the Society. Oliver was recognized for his research on the mechanism of desiccation tolerance and its importance in the evolution of the land plants and for his roles in recruitment of students and minorities by the ASPB.
Guilfoyle and Hagen are the second and third IPG faculty members to receive the Charles Reid Barnes Life Membership Award. Douglas Randall, professor in the Division of Biochemistry, received the award in 2006.
Oliver is the third IPG faculty member to earn distinction as a Fellow of the ASPB. Randall and Guilfoyle were named Fellows in 2007.
The ASPB is the major scientific society in plant biology, and its annual meeting draws about 1,500 of the nation's plant biologists and students.
The IPG is a professional community of MU faculty, students and professionals from a range of scientific disciplines who are pursuing novel, creative and transformative ideas in the field of plant biology. More information about the IPG can be found at ipg.missouri.edu.
-30-