Welcome to the Missouri Maize Center!
The Missouri Maize Center is a coalition of plant biologists, associated with the University of Missouri, that is focused on maize (corn) as a crop and who synergistically foster research, education, and awareness of maize as a primary vehicle for discovery in plant biology and a valuable commodity for the State of Missouri.
The mission of the Missouri Maize Center is to enhance and promote the existing world-class research program in maize biology that is comprised of a partnership between the University of Missouri, the Agricultural Research Service of the U.S. Department of Agriculture, and the Donald Danforth Plant Science Center (DDPSC) in St. Louis.
The members of the Missouri Maize Center are affiliated with the University of Missouri's College of Arts and Science's Division of Biological Sciences, the College of Engineering's Electrical Engineering and Computer Sciences, the College of Agriculture, Food and Natural Resources' Division of Plant Sciences and Department of Biochemistry, the United States Department of Agriculture, Midwest Area, Plant Genetics Research Unit, and the DDPSC. Comprised of 18 active research labs focused on maize biology, we are one of the strongest maize genetics programs in the nation. Within the Center, researchers study aspects of maize roots, shoots, leaves, tassels, ears, seeds, its interaction with insects and the environment, and curate the maize genome database. Through our research, we strive to understand important agronomic traits in maize, its gene regulation, genome evolution, development, and biology.
The Missouri Maize Center serves its members by consolidating and enhancing maize genetics field operations, developing the infrastructure necessary to enhance and maintain a world-class maize program, fostering collaborative research programs that will attract additional funding, promoting education and training in maize biology, genetics, and breeding to recruit and mentor student and postdoctoral researchers, leveraging the existing research talent of the membership to attract new researchers and partners to the Center, improving outreach to stakeholders in the State of Missouri, improving outreach to the public about the value of maize as a scientific research organism and commodity, and assisting in the economic development of the State with regards to maize and the wealth of maize derived products.
I invite you to read more about our research, the history of maize genetics at MU, and our activities.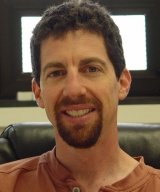 Cheers,
David Braun, Director, MMC