Facilities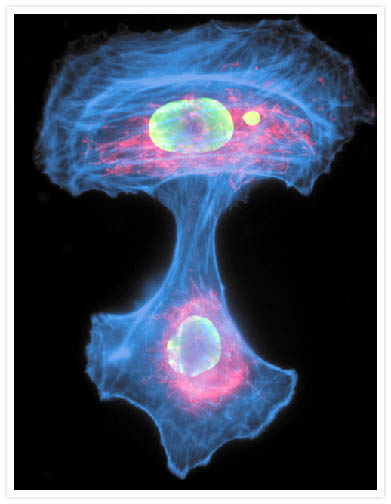 SUPPLY CENTER
Our Supply Center offers Invitrogen/Gibco, Bio-Rad, Sigma, SignaGen, Leinco, Cell Signaling Technologies, eBiosciences, and HyClone products at a substantial savings! In addition to a large discount, we do not charge any shipping, handling, hazardous, dry ice, or fuel surcharges. We also carry a range of sera products offered at a significant discount, including in-house, hybridoma tested Fetal Bovine Sera from Hyclone of which we've reserved a two year supply.
TISSUE CULTURE / HYBRIDOMA CORE
In our tissue culture lab, we have the liquid nitrogen facilities to store your frozen cell lines. We also provide for the acquisition and propagation of ATCC cell lines, maintenance of cell cultures, mycoplasma assaying, and antibody isotyping. Our Hybridoma lab can perform B-cell fusions, creating hybridomas that produce monoclonal antibodies to investigators' proteins of interest, including synthetic peptides. We can also produce highly concentrated (0.5 - 1.5 mg/ml) monoclonal antibody supernatant free of serum and circulating host immunoglobulin.
FLOW CYTOMETRY CORE
Our recently upgraded Flow Core can offer services that will meet almost any investigator's needs. We currently have four state-of-the-art flow cytometry instruments: BD's FACScan and FACSCalibur and Beckman Coulter's CyAn ADP and MoFlo XDP (previously Dako). These instruments cover a range of services from: simple 1 laser/3 color analysis to 9 parameter/7 color high-speed cell sorting. The MoFlo XDP has the capability to analyze and sort at high speeds, making the isolation of extremely rare populations much easier!